Fondation Orient-Occident is nowadays present in several moroccan cities: Rabat, Oujda, Casablanca, Larache, Safi, Youssoufia and Khouribga. The Foundation is also active in other Moroccan regions such as Fes – Meknes and Tanger – Larache.
We are working to expand our expertise to Europe, and we are nowadays present in Italy (Lecce).
AFOOFRANCE Paris & the sperimental center in Meaux, France, and "Friends of the Fondation Orient-Occident" – New York, were also established, in 1996 and 1998 respectively.
Cooperativa Sociale Oriente-Occidente
Lecce, Italia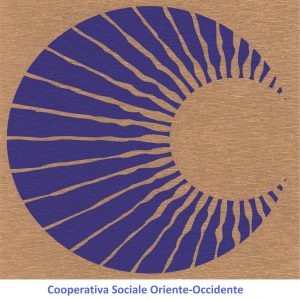 The president of the Fondation Orient-Occident of Marocco, Yasmina Filali, opened in Italy the Social Cooperative Orient-Occident (Cooperativa Sociale Oriente-Occidente), with the aim of realizing projects and actions in favour of the integration of migrants and for enhancing employability. The transposition of the Foundation's expertise to Italy is part of a wider program of internationalization which foresees the expansion of the Foundation's actions to Europe.
The Fondation Orient-Occident has, through the Cooperativa Sociale Oriente-Occidente, opened a new sewing and embroidery atelier for migrants and refugees' integration in Lecce, following the model of "Migrants du Monde" in Rabat. A sales point of Migrants du Monde is already present at "La Fiermontina Urban Resort" in the historical center of Lecce.
kk
Where we are